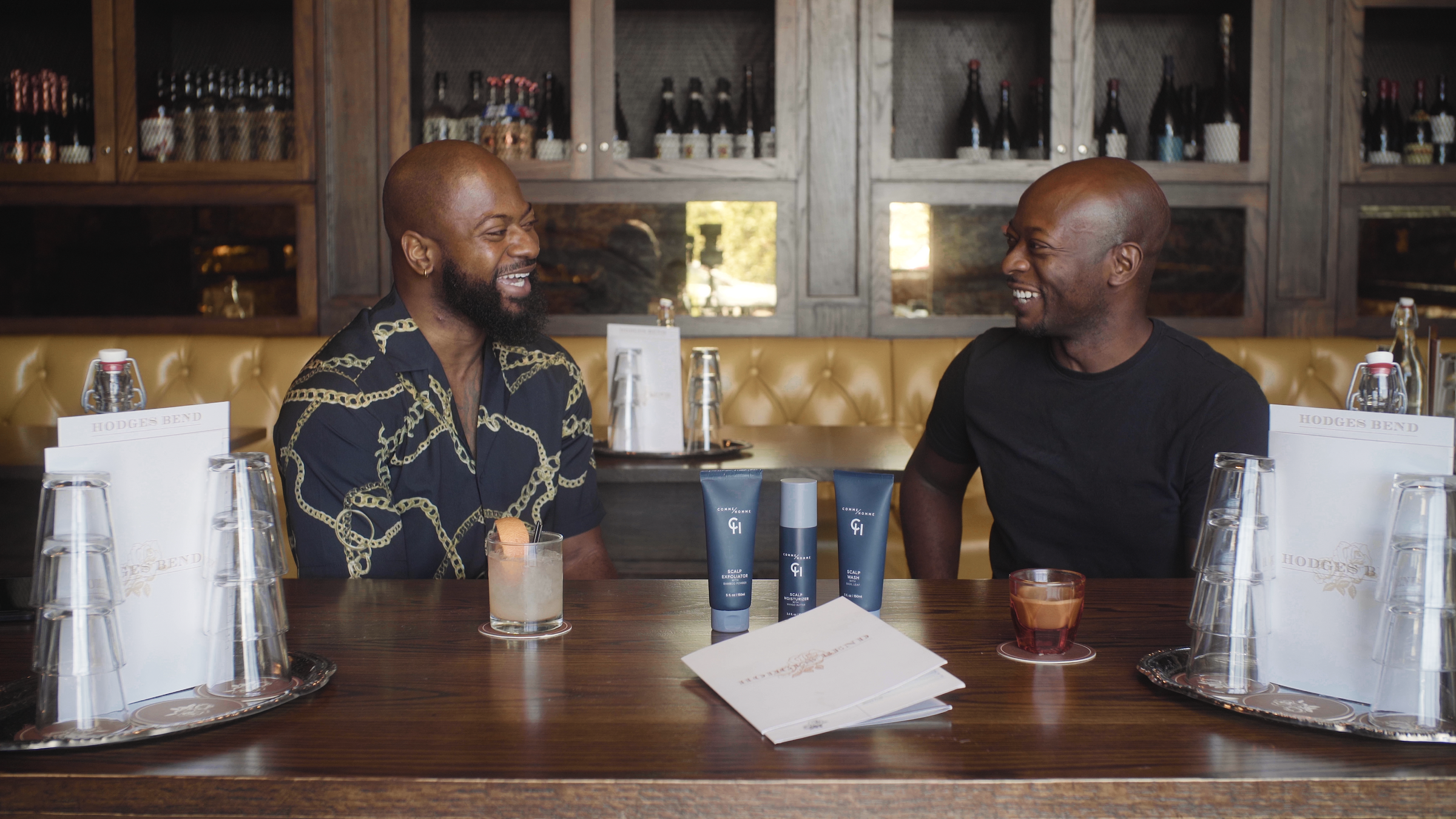 A space for men to revisit the ups and downs of their hair loss journey via interview-style conversations. Each conversation is unique and reminds us why Bald is Bold.
"Super realtor" and former dj daniel gluckin
Episode 40
RDU Super Realtor Daniel Gluckin (formerly known as DJ Bobby Drake) joins the podcast and talks about hair loss and his transition from DJing to Real Estate and young man to fatherhood. Awesome episode, you don't want to miss it!
2x world bronze medalist gymnast -Donnell Whittenburg
Episode 39
We sat down with Gymnast and 2x World Bronze Medalist, Donnell Whittenburg, to learn about his hair loss journey and how he embraces his baldness. Donnell shares the impact gymnastics has had on his life and identity.
Justin Judd
Episode 38
Today we sat down with a good friend of ours Justin Judd to talk about everything hair loss, confidence, and vulnerability. We hope you all enjoy this episode as much as we did
Rolando Sanchez
Episode 37
Rolando also known as "Big Smooth" sent us a DM after seeing a previous episode of Bald 2 Bold and said, "I got a story to tell". So today he shares his story with the world. His Comme Homme story includes him being the target of a joke at a stand-up comedy show!
Shaun Henderson
Episode 36
This episode is probably one of the funniest to date. Our guest Shaun brings his personality and it shines through. Enjoy as we talk about everything from hair loss to city politics. This was a good one!
Alexia flythe
Episode 34
Today we welcome the first woman to the Bald 2 Bold podcast and to say it was an absolute pleasure to have Alexia on is an understatement. We've heard the perspective of hair loss from several men but finally, we get an inside story from a woman. An iconic episode to say the very least. Kick your feet up and enjoy!
Want to be featured on Bald 2 bold? Sign up below. We can't wait to hear your story!
Watch more episodes below!