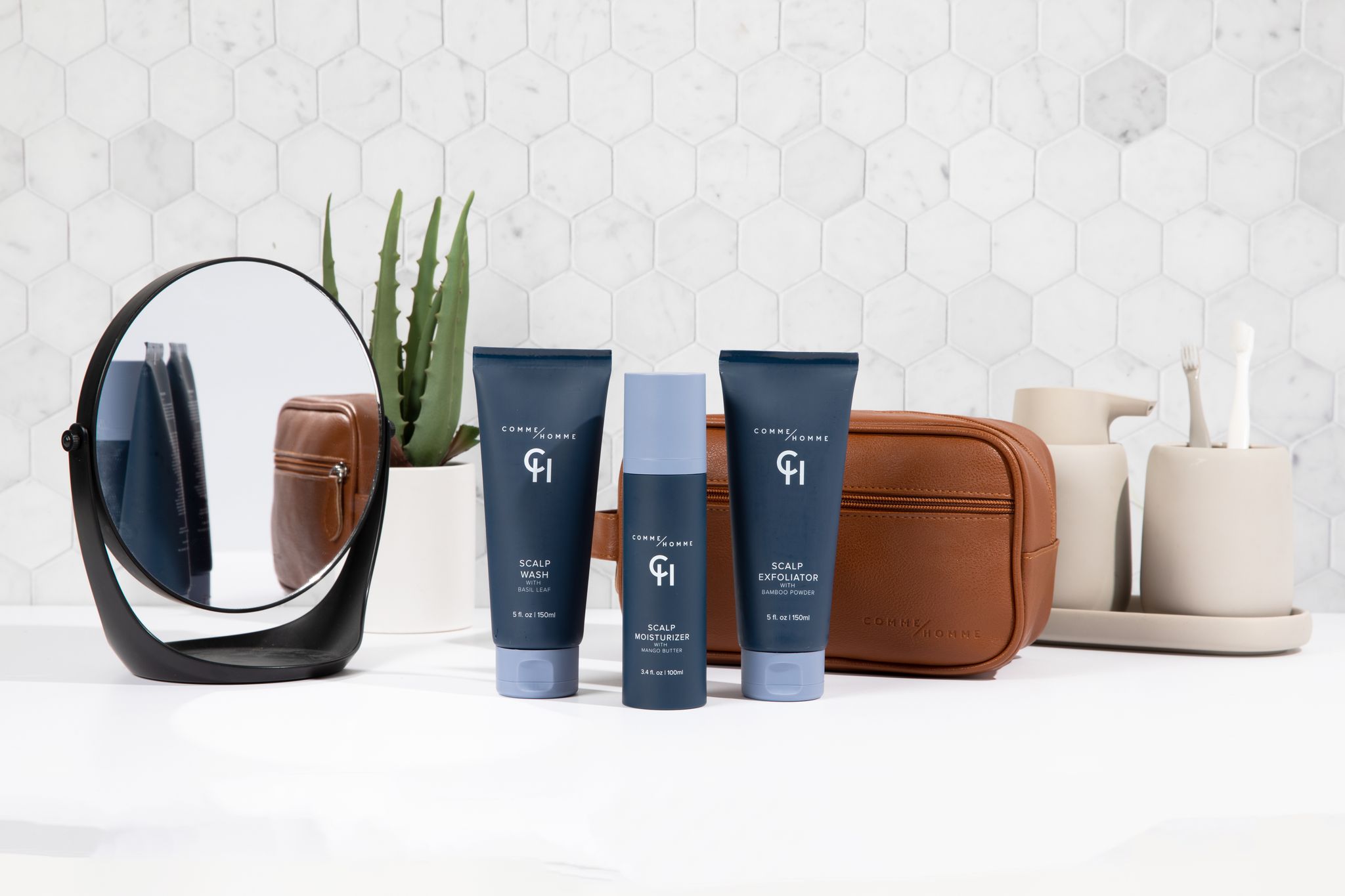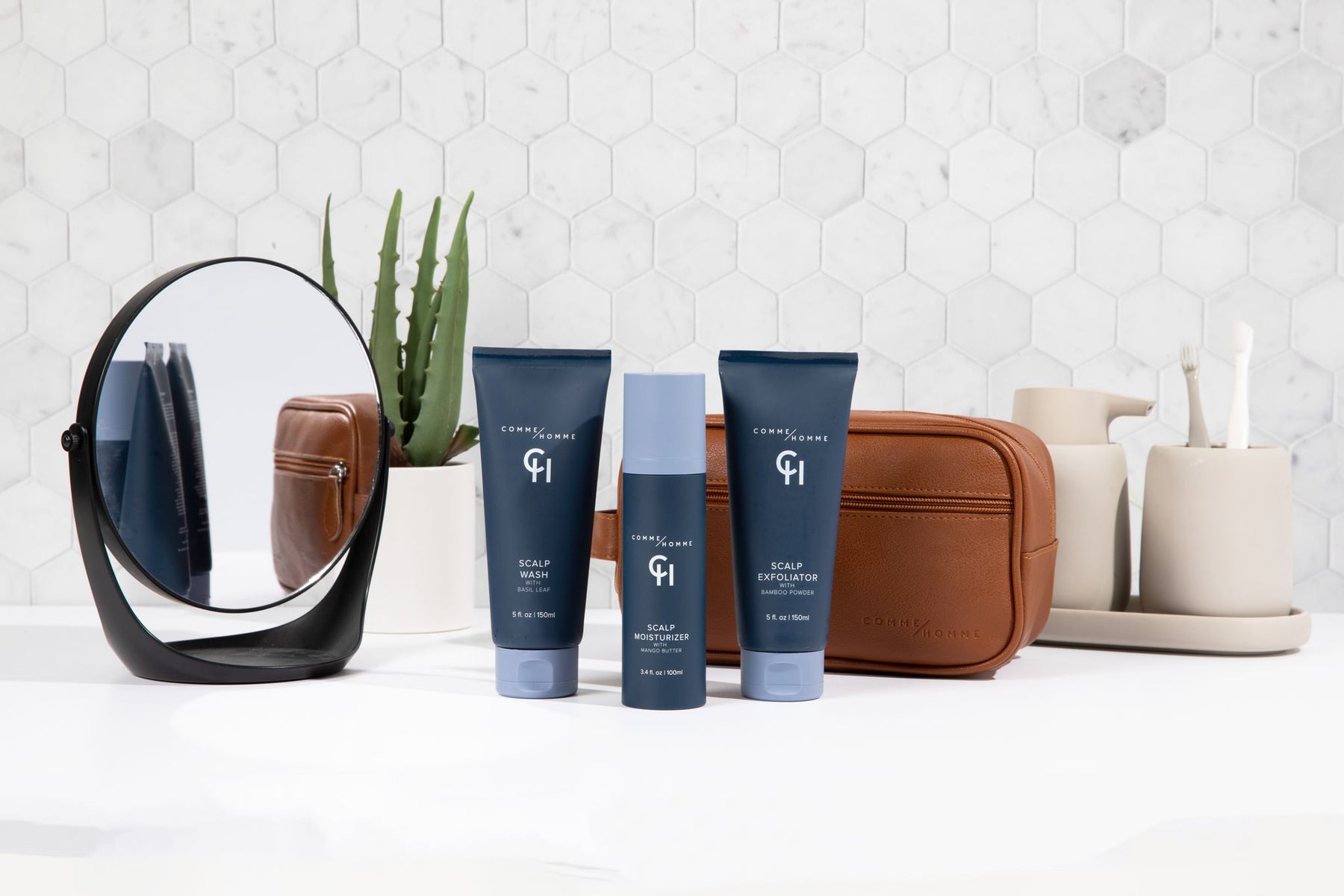 Premium scalp care products created for bald men
Upgrade Your Scalp Care!
Our premium scalp care products are designed to make you look and
feel more confident as a bald man
Homme Court Advantage Bundle
Our premier suite of Scalp Care Products was designed with you in mind. We combined natural products and thoughtful design to provide you with the best scalp care regimen on the market.
Get your Homme Court Advantage and always have the upper hand on the competition!
What our customers are saying...
★★★★★

"Like a spa day for your scalp - leaves you feeling rejuvenated and refreshed."

Curt G.

New York, NY
★★★★★

"The Scalp Exfoliator really felt like I was giving my scalp a deep clean, especially because I used it on days I would shave, and that added to my confidence of having a smooth, clean head when I would walk out of the shower."

Larry M.

Detroit, MI
★★★★★

"The moisturizer kept my head moist for longer than any other product I have used. Even after wearing caps or beanies all day, my head was soft and smooth because of the product."

Steve K.

Chicago, IL
★★★★★

Seriously, your products have helped me with my dry scalp! I see a big difference when I am using Comme Homme products.

John C.

Tulsa, OK
Give the gift of confidence and self-care!
Featured In