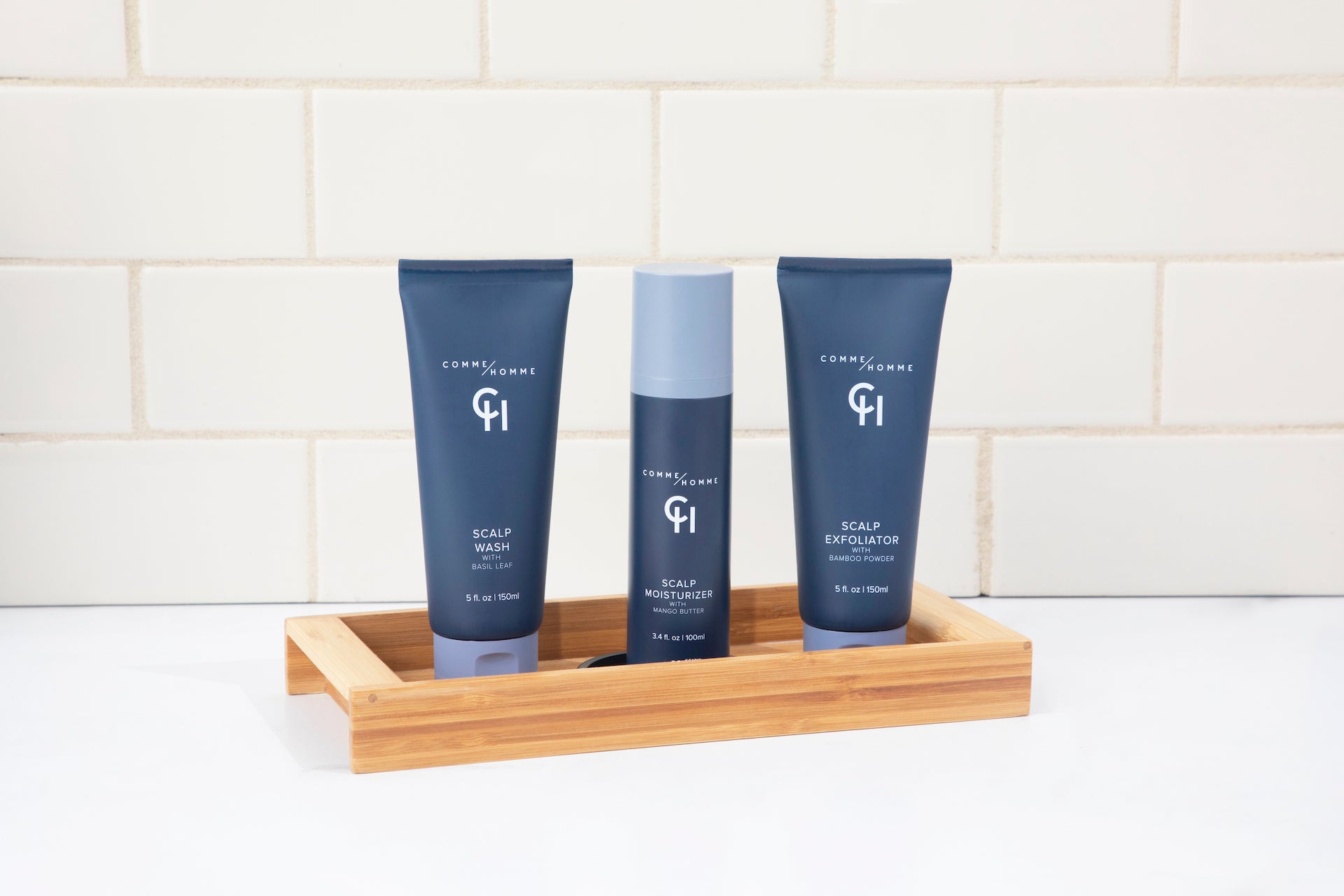 Premium Scalp Care Products for Bald Men by Bald Men
Bald men are back in style and now there are scalp care products created to help you stay on top of your game. Our scalp care products are built for bald men by bald men. No corners cut, just the Best Damn Scalp Care Products on the market!
The Homme Court Advantage Bundle
Our premier suite of Scalp Care Products was designed with you in mind. Our bundle combines our scalp wash, exfoliator, and moisturizer to provide you with the best scalp care regimen on the market. Our products:
Moisturize and nourish your scalp
Reduce scalp dryness and itchiness
Exfoliate and reinvigorate your skin
Reduce scalp shine and oiliness
Reduce the speed of hair growth to SAVE you time in between shaves
Just a smooth, sophisticated look to keep the advantage on your side. Get a FREE Comme Homme toiletry bag with purchase!
The Starting Line Up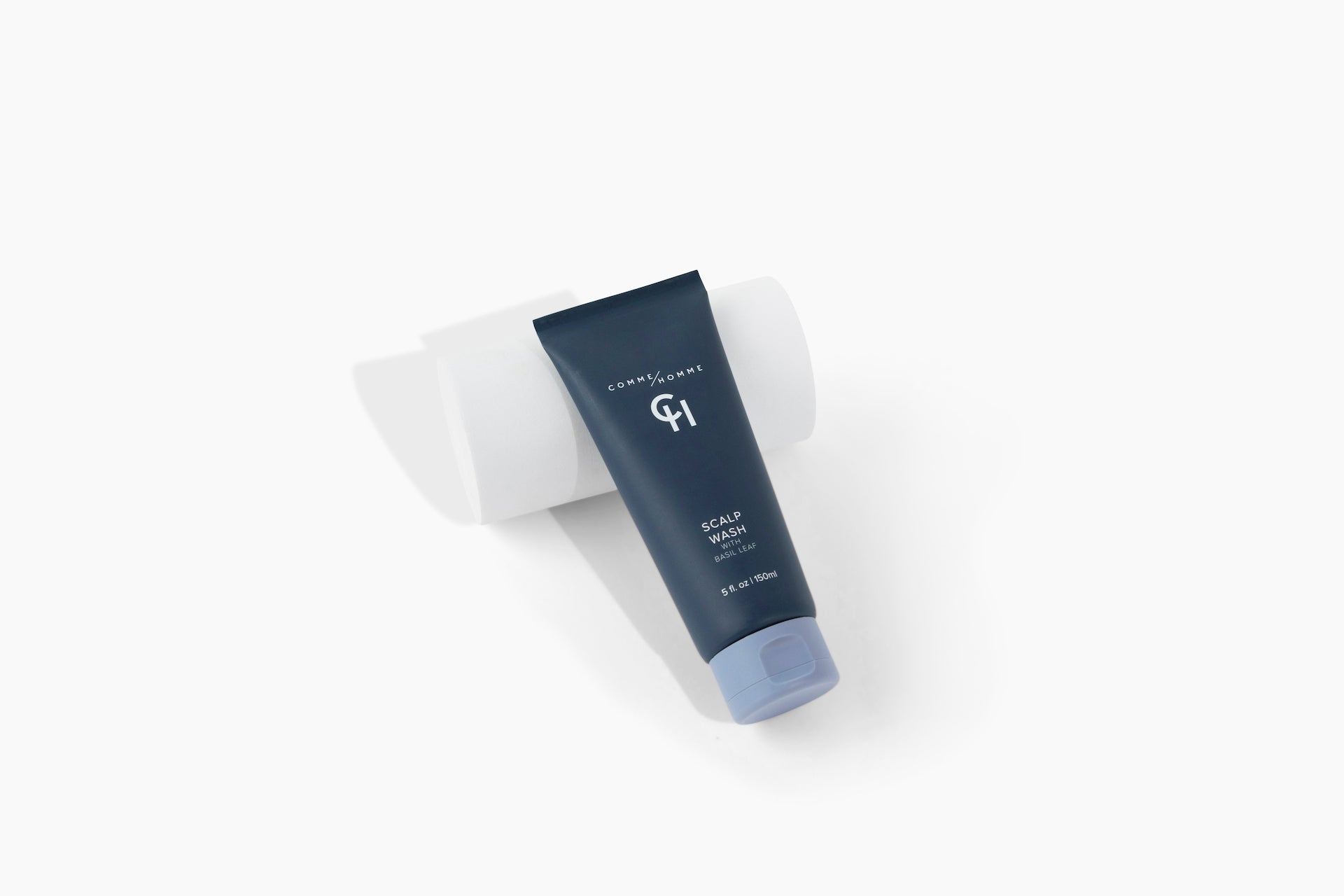 Hydrating Scalp Wash
Designed to clean your scalp, reduce irritation and unclog pores without stripping the skin off its natural oils.
shop now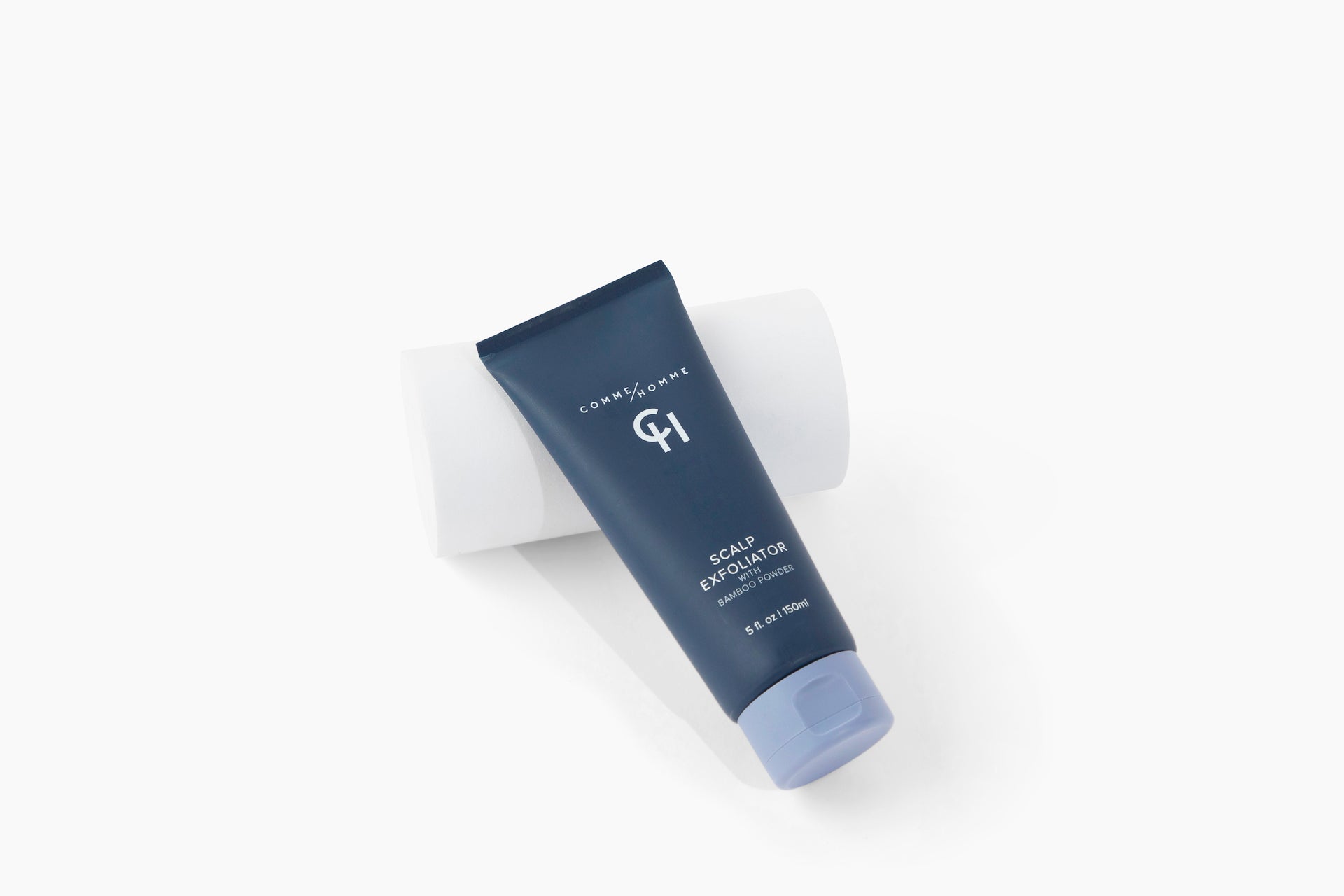 Detoxifying Scalp Exfoliator
Designed to deeply clean your scalp, unclog pores, remove dead skin cells, reduce discoloration and detoxify the skin.
shop now
Soothing Scalp Moisturizer
Designed to keep your scalp moisturized throughout the day while keeping the skin smooth and moderating hair growth.
shop now
What our customers are saying...
★★★★★

"Seriously, your products have helped me with my dry scalp! I see a big difference when I am using Comme Homme products."

John C.

Tulsa, OK
★★★★★

"The Scalp Exfoliator really felt like I was giving my scalp a deep clean, especially because I used it on days I would shave, and that added to my confidence of having a smooth, clean head when I would walk out of the shower."

Larry M.

Detroit, MI
★★★★★

"The moisturizer kept my head moist for longer than any other product I have used. Even after wearing caps or beanies all day, my head was soft and smooth because of the product."

Steve K.

Chicago, IL
★★★★★

"Like a spa day for your scalp - leaves you feeling rejuvenated and refreshed."

Curt G.

New York, NY
★★★★★

This elevated my scalp care. Really enjoying my set! The exfoliator is super clutch. It's the thing I needed most.

Phil S.

Durham, NC
★★★★★

"All bald men need these products. I can't say it any better. These products really are the real deal!"

Duke O.

Atlanta, GA
Scalp Care Made Just For You
Featured in...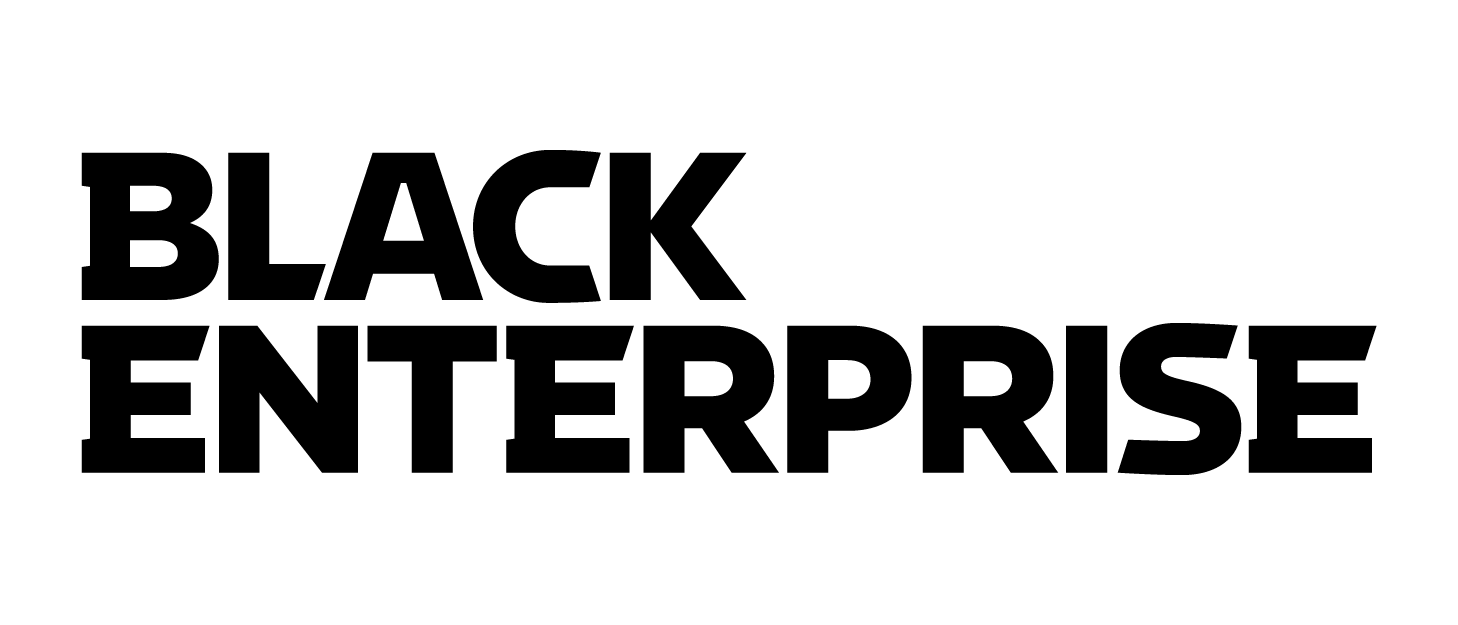 Good question! If you are bald (we assume you are) then you need products built for your unique needs. Lotions, aftershaves, and other oils are great for general use, but you need products that solve your specific pain points.

Here's one example - tired of shaving multiple times a week? Our scalp moisturizer includes natural ingredients to slow your hair growth with consistent use. This means less shaving and more time for everything else.

See what I mean? We thought about all your pain points and designed products with them in mind. Enjoy!
Another good question! Comme Homme is a French phrase that means "as a man" or "like a man". Our mission at Comme Homme is to help men embrace their natural evolution (which for many of us involves hair loss).
Comme Homme or "come home" is also used in slang to encourage someone who is dealing with hair loss to shave their heads and embrace it!

So next time you see your friend with the bald spot, just tell him to "come home". Let him know we sent you!
Yes! We encourage you to use our Scalp Wash and Scalp Exfoliator on your face and scalp. Our products are dual purpose. No need for another face wash or exfoliator.

You can use the Scalp Moisturizer on your face as well but not in areas were you want to grow hair (so steer clear of your beard!)
If you're interested, we also keep a black list of products that we do not use in our products! It's important to us to only use clean ingredients. See our black list here so you know how serious we are about this.
We ship 2-3 days after your order confirmation.
Absolutely! Our products work great on any/all bald heads regardless of gender, race, etc.
Comme Homme products are made here in the U.S.A.
If you have a question that is not answered here, send us a message using our contact form! We will respond within 24 hrs. Find our contact form here.